Web Maintenance
Posted by Webmaster on Jan 16, 2013 in Blog, Featured Articles, Pay-as-you-go Website Maintenance, Questions, Website Maintenance | 0 comments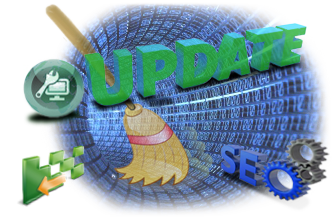 Website Maintenance & Services..
Several Packages with different levels of hours are available and if you do not see one agreeable to you here, we'll tailor one just for you.
All the following maintenance packages can be paid monthly or annually.


2 month free if you pay for the entire year in advance.

---
Basic Maintenance
Intermediate Maintenance
Advanced Maintenance
Corporate Maintenance
---
* Pay-as-you-go Maintenance: Hourly rate is US $40.00 / hour – Quick turnaround, usually within 24 hours after we receive your e-mail requesting it, or when your system requires an actualization. The actualization of your system depends on the amount of plugins you have installed and how often these plugins do get updates; this will occur several times during the course of the year so please be aware. We provide complete detail of the actualization and the time spent to perform it in your web site Dashboard, so please check it often, Thank you.
---

If More than 1 hours of work is Required, it is no longer considered a maintenance fee, so order accordingly. Any additional work outside that first 1st. hour will be charged at the development rate of US $60.00 / hour in 15 minute increments.
Once your web site is up and running, the consistency and load-time of your system will depend on its maintenance.
A website needs to be continually updated in order to keep being efficient. Having a website today is vital for your business, but it is not enough;  If you are planning to create a web site to solve all your business issues without working on it later, you will solely be disappointed. It will need an administration system process in place which can handle week to week maintenance issues, as well as emergency issues, as well as participation in its content. Preserving the sanity and the efficiency of any system is a big task, particularly if you have frequent updates, and you will need those frequent updates to remain relevant.
Ph.D.signs.com can handle all the maintenance hassles while you concentrate on your business. We have one year to figure out how many hours of maintenance you'll need per month to maintain your web site up and running smooth at the lowest price.

Any change and or revision request must be sent by email. (Very important!)- Telephone requests cannot be logged.
If you have any questions please contact us using the form bellow.