Intermediate Website Maintenance
Posted by Webmaster on Jan 15, 2013 in Intermediate Website Maintenance, Website Maintenance | 0 comments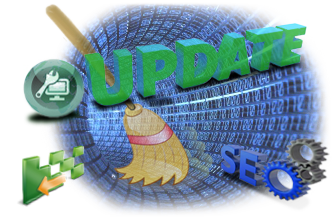 The Intermediate maintenance Package is US $20.00 / month – Includes:
Two (2) Hour per month of working Time
Update of Core Engine and Plugins if available
Eventual addition or removal of a plugin upon request
Database tables with Overhead Optimization
Repairs and Cleaning of unnecessary code when time allows
We keep One (1) backup of your files and one (1) of your database on our in-house machines at the end of each month, the latest replacing the oldest. However, we use automatic daily backups of your database on your server.
Any needed work outside the two (2) hour included will be charged at the rate of a Pay-as-you-go maintenance working hour, or $40.00 US for the first (1st.) hour, and $60.00 / hour there-after in increments of 15 minutes.

Any change and or revision request must be sent by email. (Very important!) – Telephone requests cannot be logged.
Important Note: In case you do not use all the hours included in your package, We'll carry over your unused hours.


We carry over all hours that you did not use in your package into the following month, and that up to the 12th. month.
I need a better Website Maintenance Package – I need a lesser Website Maintenance Package – Pay-as-you-go